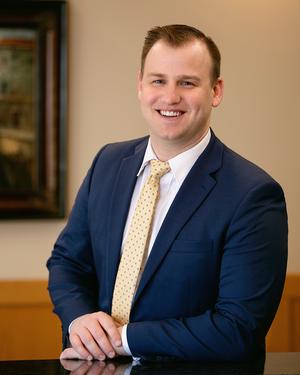 Registered Representative
Daniel Grimm joined R&R Group in 2019 after spending the previous four years in the banking and financial industry.
Daniel's goal for every one of his clients is to make sure they are confident and secure in their financial plan.  He exudes confidence and integrity and hopes everyone who comes into his office leaves knowing they are getting the best personalized experience.  He strives to make sure that every client walks away with a knowledge and understanding of their finances and how to achieve the lifestyle and security they individually seek.
Daniel graduated from Weber State University in 2017 and has been a member of the Utah National Guard for nine years.  He loves serving his country and is proud to be a soldier and serve his fellow brothers in arms.  Daniel currently lives in Davis County with his wife Haley and their two beautiful children.  His hobbies include playing with his kids, being in the great outdoors, and playing hockey.